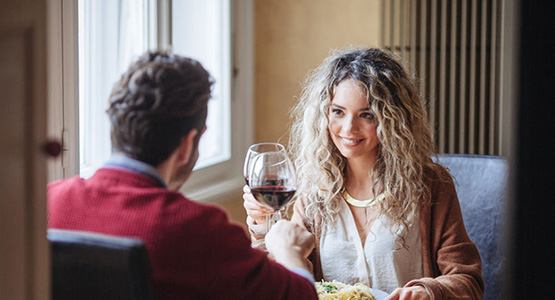 So is this your first sugar daddy date?
The first date is never easy, even if you're an experienced sugar daddy or sugar baby. It takes a lot of preparation and you cannot just wing it. It is important that you should create a great first impression.
Here's what sugar daddies and sugar babies should know before going to the arrangement dating world.
Advice for NZ Sugar Daddies on their First Sugar Baby Date
Have a clear idea of what to expect from sugaring. Tell the sugar baby exactly what's on your mind, how much time you expect her to spend with you and what you want from her right at the outset. This is to ensure there is no confusion or misunderstanding later. Be honest and clear in your interactions with her. The last thing you want is to spend time with the wrong person. Remember, it's not a regular date, and is more of a business transaction. So there is no room for feelings or emotions here. Feelings and emotions belong to a regular relationship. But it is important that you should treat the sugar baby well and make her feel comfortable with you.

Never do anything that is against the sugar baby's consent. Remember, the sugar baby is a human being just like you and has her own priorities and desires in life. You cannot really expect sex on the first date. Act like the gentleman you are. Remember, sugar dating is not the same as prostitution – you are paying the sugar baby for her companionship, and not for sex. Sex can happen later, if only the sugar baby feels comfortable with you. But not on the first date and it is not an obligation.
Advice for NZ Sugar Babies on their First Sugar Daddy Date
Don't be too demanding on the sugar daddy, and don't go into the first date expected to be spoiled like a princess. Stop acting like an entitled person. Instead, make an effort to get to know the sugar daddy, talk to him, ask him about his interests and tell him about yours. Don't just talk about "money, money, money". That puts people off.

Talk about your basic preferences and values and find out if you and the sugar daddy are on the same page or not. Do you have a good feeling about him? Do you find it easy to converse with him? Does he make you feel comfortable whenever you're with him? This will give you a good idea if he is the sort of person you want to go out with on a mutually beneficial relationship.

Make sure you're in your best dress and look classy and elegant. Look like the beautiful young woman you are. Don't be nervous, enjoy the occasion.