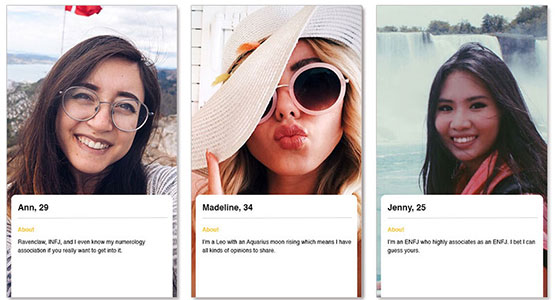 Perhaps the biggest difference between sugar dating and regular dating is the money factor. Sugar dating involves a transactional agreement between the sugar daddy and sugar baby. Because of the business aspect of sugar dating websites, the profiles of the sugar daddies and sugar babies must be top-notch. This is especially important for the sugar babies because they're the ones offering a companionship service in order to get paid. So, they need to represent themselves on the website in a professional and attractive way.
As for the sugar daddies, their profiles need to look impressive too. They need to show the other prospective sugar babies that they're kind, generous, authentic, and wealthy. Sugar babies don't want to waste their time with someone who is none of these things. A reputable sugar dating website in NZ will screen their members and verify their identities anyway.
Tips for NZ Sugar Daddy Profiles
The ideal sugar daddy profile must contain three important elements: a unique username, one or two high-quality photographs, and a detailed description of what the sugar daddy is looking for. There are other important elements too, but these are the three most important ones.
Username - The sugar daddy username should reflect who he is and what he wants. It doesn't necessarily need to be a sexy username, but rather one that is distinguished and representative of who he is. Some examples might include Daddy4Love, BigMoneyDaddy, RichLove22, etc.
Photograph - Sugar daddies should have at least one or two high-quality photographs in their profiles. Even though the sugar daddies are the ones paying, sugar babies still have their own expectations when it comes to choosing a suitable sugar daddy for themselves. They want their sugar daddy to look presentable, clean-cut, handsome, and well-established.
Detailed Description - This is perhaps the most important part of a sugar daddy's profile. They need to describe who they are and what their accomplishments are in life. These could be details about their business successes, where they've traveled, what they've seen, how many properties they own, and so on. This doesn't have to be specific or personal information, but rather a generalized history of the sugar daddy's accomplishments.
Tips for NZ Sugar Baby Profiles
The idea sugar baby profile must include similar elements: a sexy username, several beautiful photographs, and an about me section which describes the sugar baby's current situation in life.
Username and Taglines - Sugar baby usernames should be sexy, interesting, and catchy so that sugar daddies will immediately be intrigued by them. If a sugar baby just uses her own name or something generic for a username, then it won't be very impressive to the sugar daddies who read it. The name must reflect the personality and the experience that the sugar baby can offer the sugar daddy. Some examples include SexyCoEd, LookingForMyDaddy, etc.
Taglines are also important. They are a one or two-sentence quote or slogan which describes what the sugar baby is looking for in a clear, entertaining, or fun way. An example of this could be something like, "A college girl with beauty, charm, and class" or "I like my boyfriends like I like my coffee… rich."
Photographs - Sugar daddies are only interested in beautiful girls. That is why it is imperative that sugar baby profiles have several beautiful photographs of the sugar baby. These cannot be quick low-quality snapshots that were taken with their smartphone cameras. Instead, the photographs must be professionally taken by a commercial photographer who does this for a living.
The photographs should be high-resolution 1080P or 4K quality with great lighting. And, of course, the sugar babies must be wearing makeup and a beautiful outfit as they pose for their photographs too. The better they're portrayed in the photographs, the more enticing they'll appear to the sugar daddies who view them.
About Me Description - Sugar baby profiles cannot promote sex or the offer to have sex in exchange for money. These profiles need to humanize the sugar babies by presenting a story of their situation in life. A sugar baby could talk about how she is currently in college, and the profession she wishes to have after college. In most cases, the sugar baby will talk about her financial struggles in paying for her tuition, food, rent, and so on.
It is not advised for the sugar baby to mention a specific dollar amount for her allowance directly on her profile. The allowance amount gets discussed privately between the sugar baby and sugar daddy. The sugar baby profile should just give a basic idea of her financial struggles and what she's dealing with in her life.